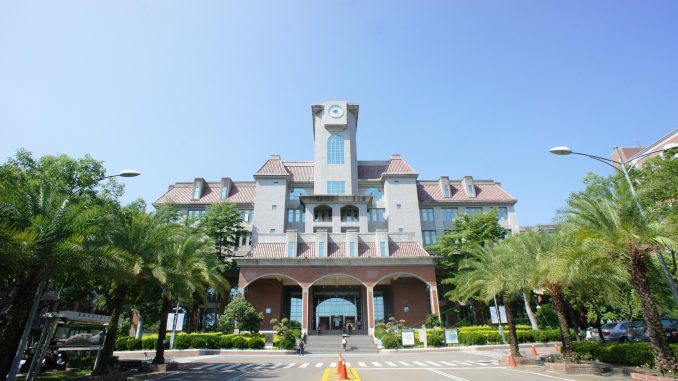 The Office of International & Cross-strait Cooperation, Chaoyang University of Technology, Taiwan are pleased to announce that the Ph.D. programs of 2020 autumn intake are now open for application.
They offer CYUT International Student scholarships for nomination from partner institutes. Those who are recommended by partnership institutions will be entitled to a Full tuition waiver, Free CYUT Accommodation and Monthly Stipend as entrance scholarships for the 1st study year if meeting the requirements of academic performance.
CYUT Ph.D. Programs for 2020 Autumn Intake
For more information, please click here.
Please log on for online application. 
Students will need to prepare following documents for application:
1. CYUT Application Form
Academic Transcripts (authenticated English/Chinese version)
Degree Certificate (authenticated English/Chinese version)  
4. Photocopy of Passport
5. Reference Letters
Research Proposal
For September/2020 intake, applicants need to submit all required documents above to us before deadlines (30th May, 2020). 
If you have questions regarding application and courses, please contact: icsc@cyut.edu.tw
CYUT PROFILE
CYUT was founded in 1994 that locates in Wufeng District, Taichung, Taiwan.  Currently, the University comprises 5 colleges and 23 departments, which offer 23 master's programs and 5 doctoral programs. The number of students currently enrolled is around 17,000, and faculty and staff total about 1,000. CYUT's teachers and facilities have been recognized for excellence, and its goal is to become a large type institution of higher learning.
Academic Achievements
– Ranked the World's Top 1000+ Best universities by the Times Higher Education (THE).
– CYUT's innovation Incubation Center was ranked No. 1 in Asia and No. 2 in the world by the Swedish UBI Global Index review of the International Collegiate Incubators.
– CYUT has been ranked No. 1 among private universities of technology in Taiwan and among top 1000 universities in the world by Webometrics Rankings of World Universities.
– CYUT has been ranked among top 1% universities in the field of engineering and Informatics according to ESI, web of science. In both fields, CYUT has been the top one among private universities of technology in Taiwan.